Headed down to San Diego for everything Tiki…..= Tiki Art Surf Music---and Drunk People in Hawaiian shirts..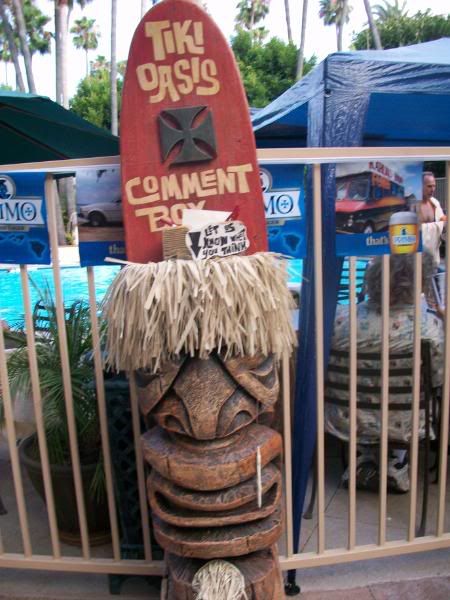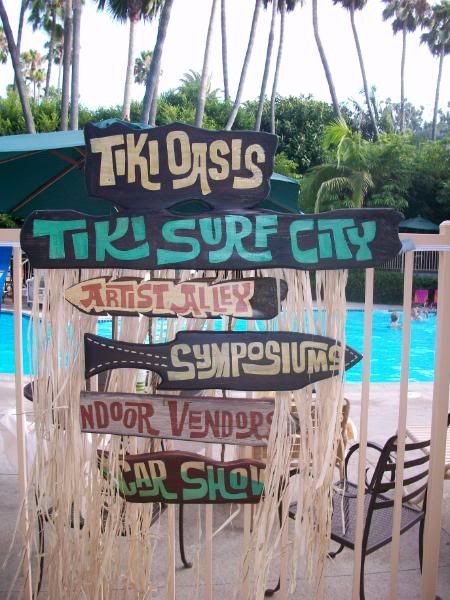 It's a happening scene I tell ya. Kim was coming down to meet me because she couldn't leave earlier in the day—because of kid watching exchange…So I headed down the coast solo to catch the Friday night entertainment
The scene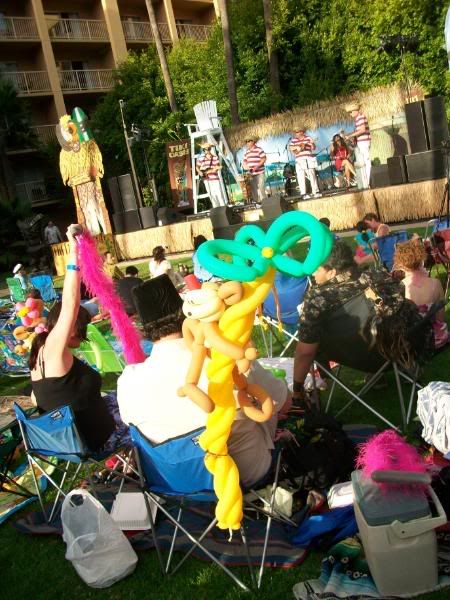 First a big Shank you very much to Expedia for booking me in The Comfort Suites a mile and a half away and not the Comfort Inn that I tried to book that was withing walking distance……This caused me to miss the opening band Thee Swank Bastards which I really enjoyed last year in that cool room party END and I went to. (oh Well)
Once Checked in (after long Tiki Oasis line) I caught the Bikini Beachcombers---all decked out in Where's Waldo shirts like they were ready for a guest spot on Gilligan's Island… I wandered around a bit looking at possible wedding tiki rings…..The band played "Whale of a Tale" cover one of my favorite Disney songs from 20,000 Leagues under the sea.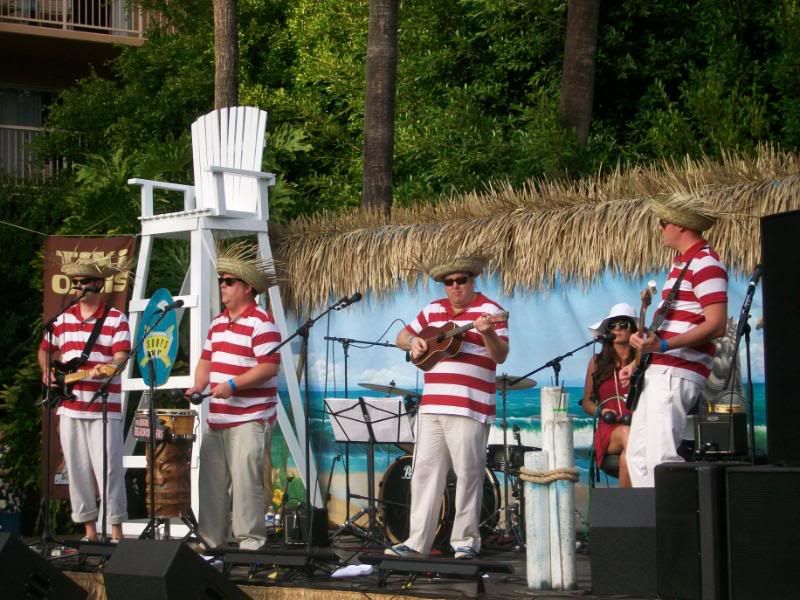 Ahhhhh Shark!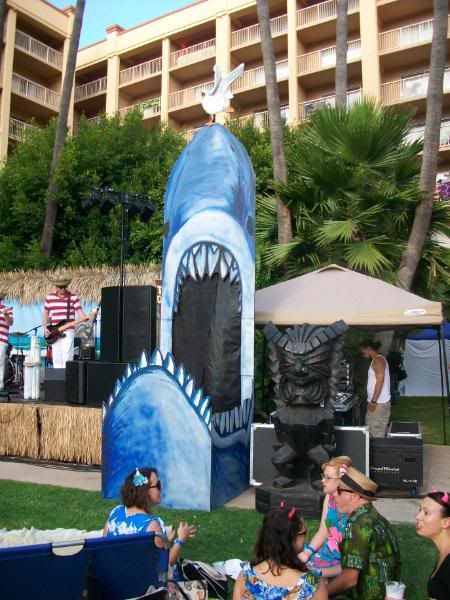 There was a lot more security there this year
After the fashion show I needed a Mai Tai they had a lot of drinks drinks --even these cool Tequila bootles with Tikis in them...."Tequila no mas"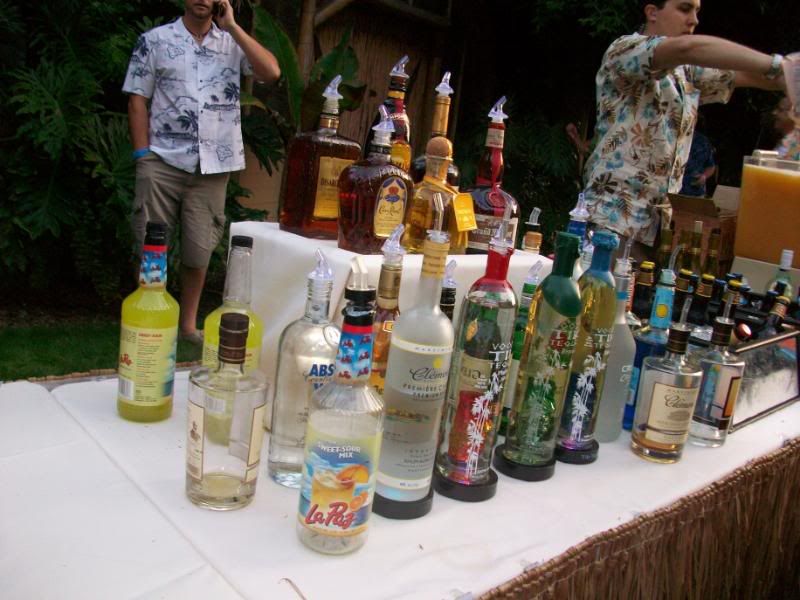 The Martini Kings kept the party going
This outfit reminded me of an old retro movie
Tana the Tattooed Lady Go Going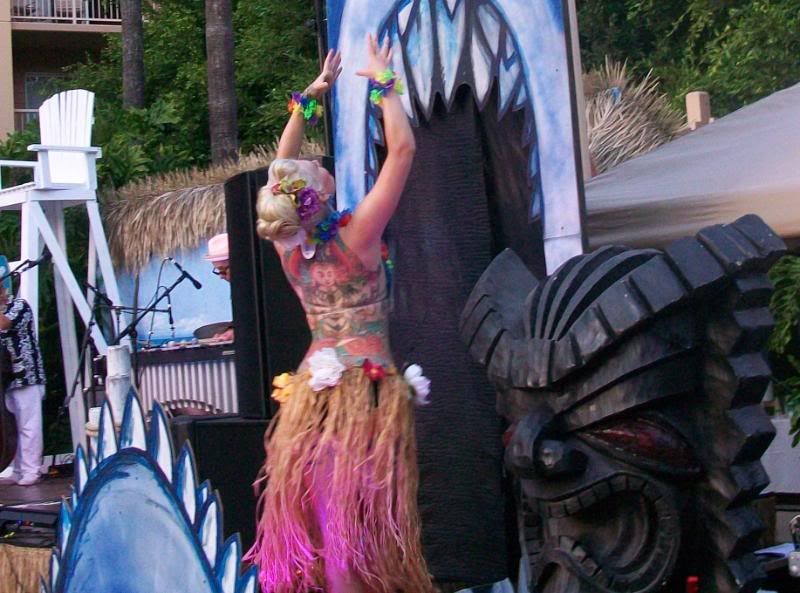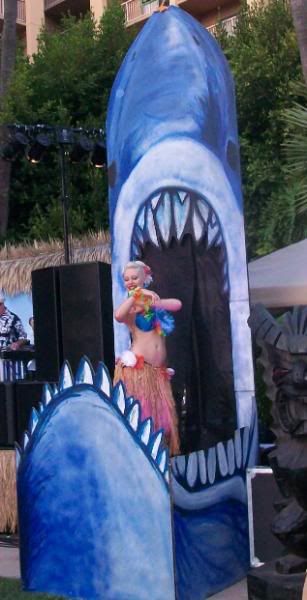 Then there was a Costume contest …Not nearly as good as last year with the Zombie theme
This guy was rocking an interesting look
I remember this guy from last year
Tiki Mug and dude looks like a lady
This kid was rocking the surfer dude look
Best Male costume contest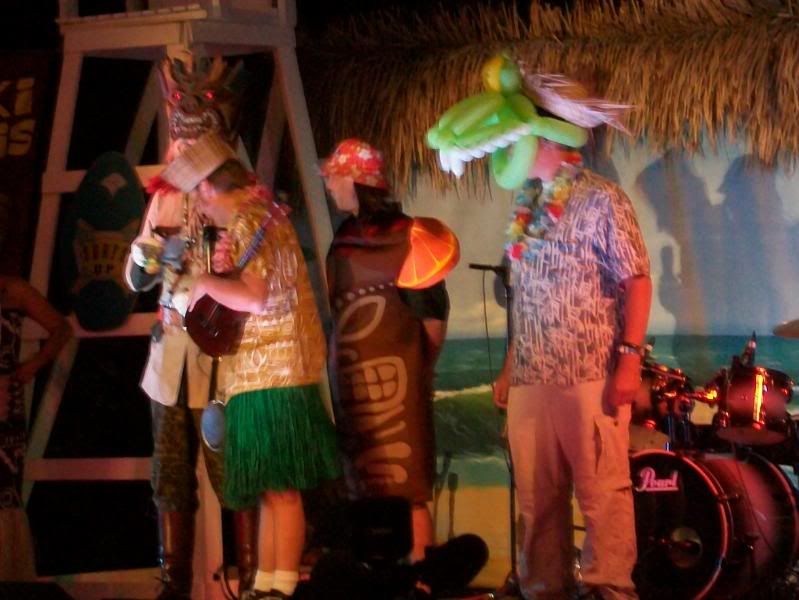 The kids contest
The winners
Up next more fun in Part 2