The Summer of my

Embrace the Beach

attitude continues....Still swimming at least 4-5 times a week and occasionally running on the soft sand in the LB....

The Embrace the Beach philosophy

has included Bodysurfing and hanging out in Huntington Beach and Pacific Beach in San Diego......Pirates on the Pier in Long Beach....Surf Bands at the Tower Bar in San Diego and my First ever Tiki Oasis...... Coming up is my annual trip to San Clemente and the end of the Backyard Beach Party in September that everyone has to Chum to.. (Yes Chum) My

Embrace the Beach philosophy

has lead to a great tan (from the swimming) and a new found love of instrumental Surf Music........Dick Dale and the Ventures......Also reconnected with the B-52's (updating to Cd) So Wednesday night I headed down to Seal Beach after work Han Solo Style --(and by that i don't mean I shoot Greedo first or was it the other way around there are so many versions) i mean alone --and I had a blast. I caught the Eliminators Surf Band that played all the stuff I'm currently digging on man....and they were great
By the time i arrived just before they went on the Park was full of people..... This being the last of the free summer concert series at Seal Beach.....(and no i didn't see the Mustache Man there) he must only go to free Long Beach events....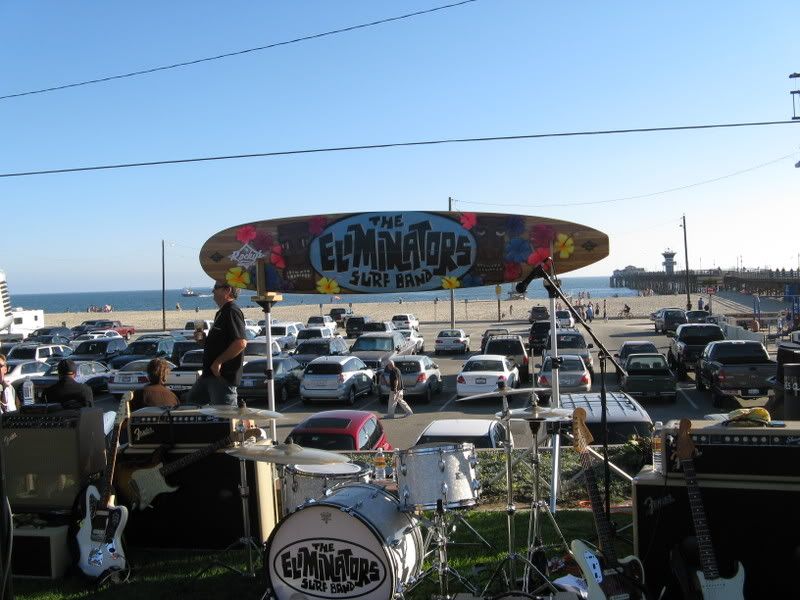 Tiki Carving by some shirtless dude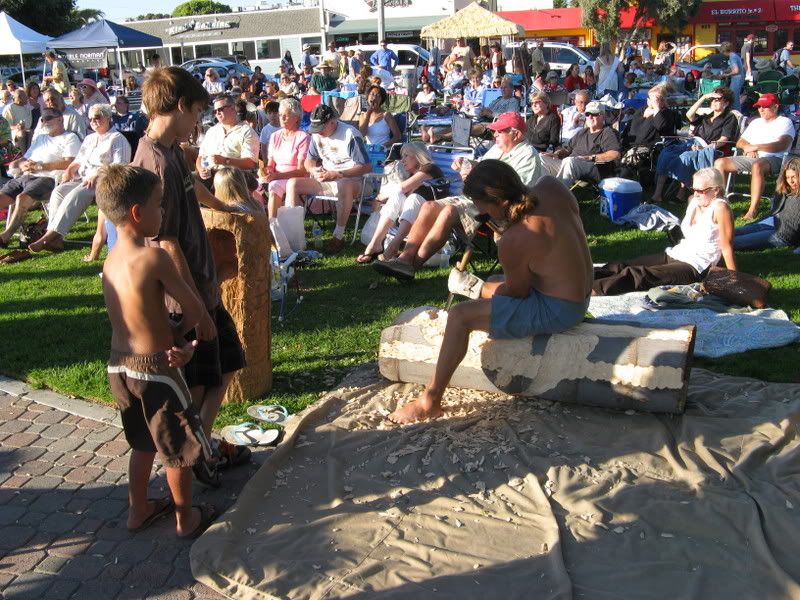 This picture is for Amanda (Southern California Rocks --check out the Palms)
There were some Parotheads there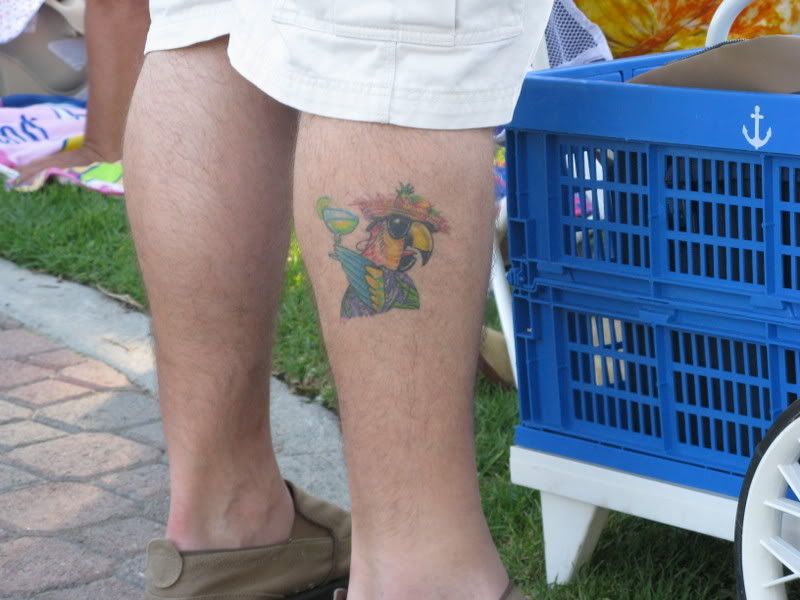 The Eliminators (sounds like an Arnold movie)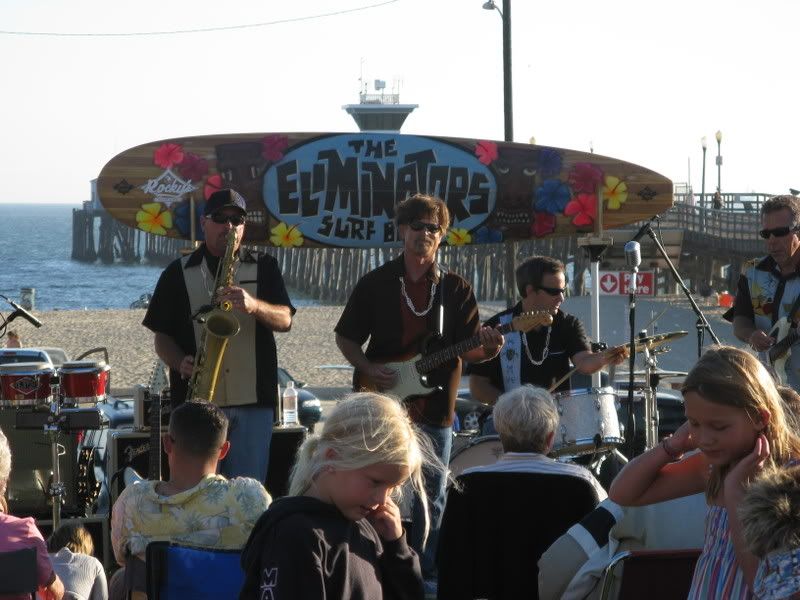 "Tequila" Had to restrain myself from doing the Pee Wee Herman dance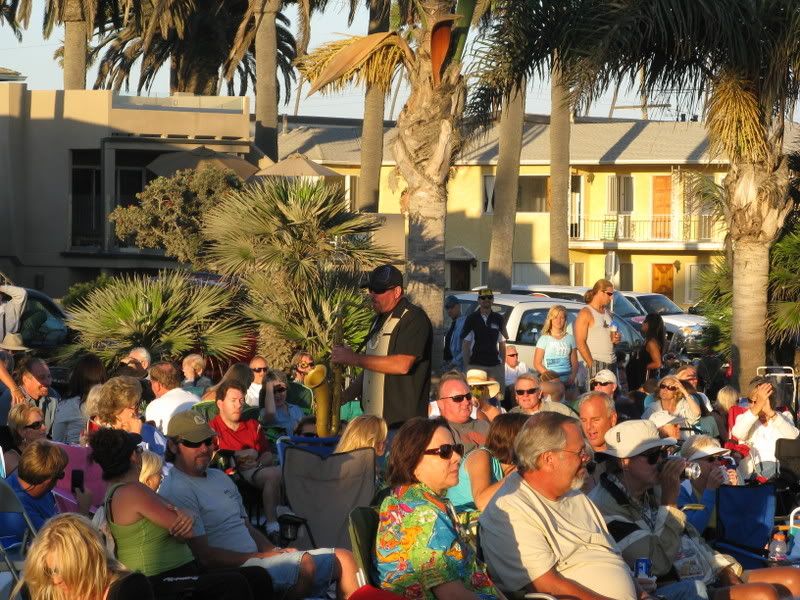 Miss Teen Seal Beach getting her beach dance on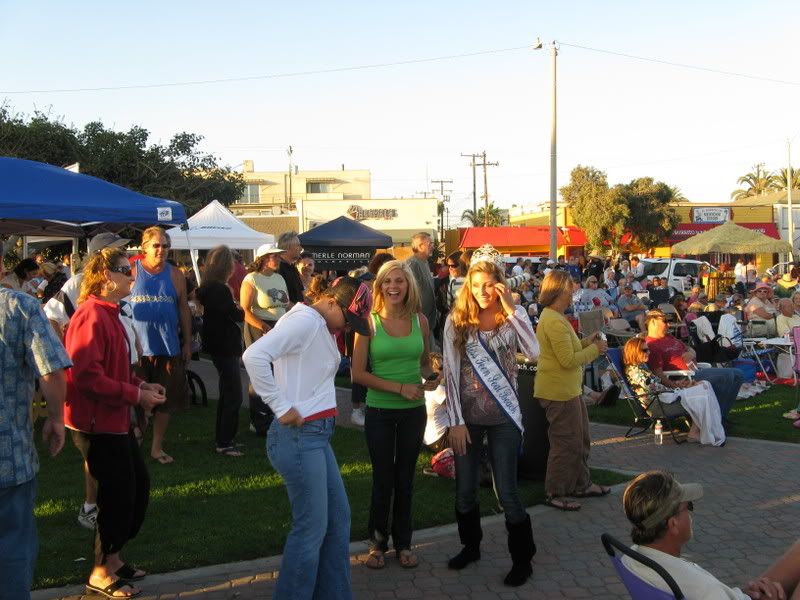 They took a short break so i walked the Pier and took a few pictures....We used to ride our bikes to Seal to Bodysurf until we got cars and then it was HB or bust..
I call the first one "Almost off duty"
This one I call "Lady and her dog" What did you expect me to call
......"A night at the carwash"
This one I call "Space Monkey Conference"
This one "Gorgon don't crush me"
This one is for Ellie "GO AMERICA"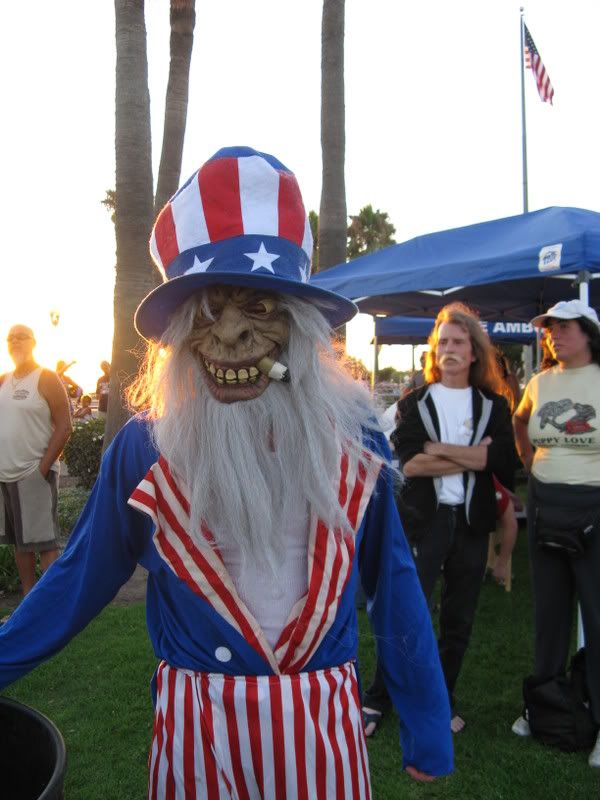 The Band rocked it until the Sun went down and the people they danced...Including some guy that looked like Turtle from the Movie "The North Shore"