Where it started ....A wall of Tikis and nothing else --The beach concept whle great for a party just become a dust bowl after awhile and wasn't practical to keep up.... The tree stump was removed after much digging .. A tiny portion of the beach remains in front of the Tikis.
Back in May 2011 things were booming as we had just put in the Patio after taking down over 10 out of control 40 foot plus Pine trees on our own. The vines near Tikis in back were starting back up the wall
It took awhile BAk
but made a lot of progress this weekend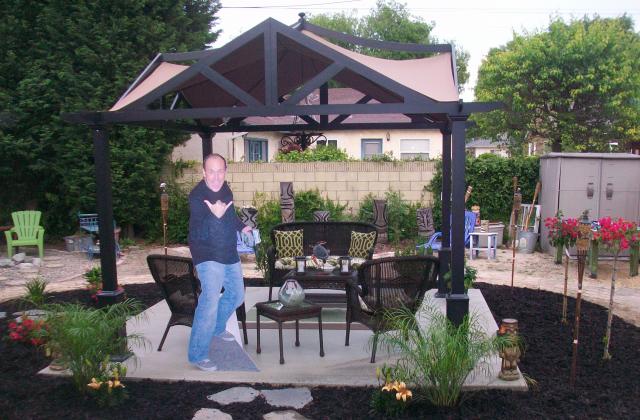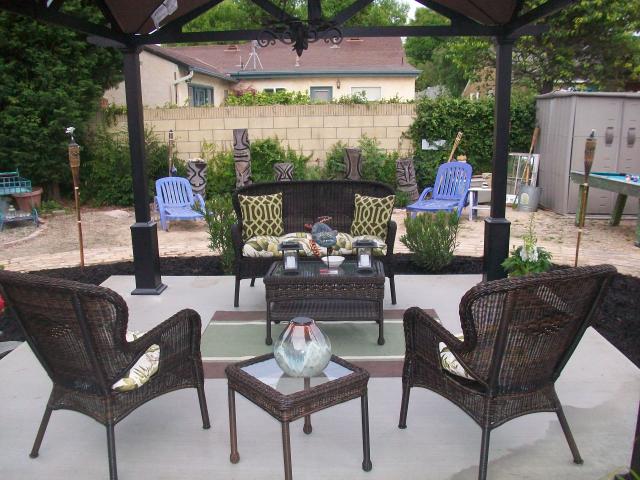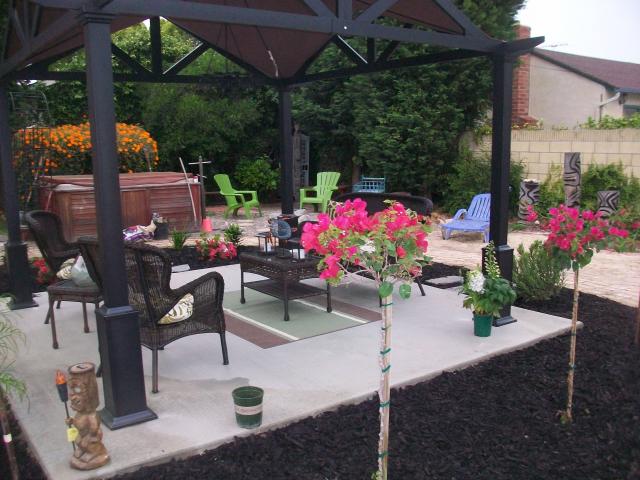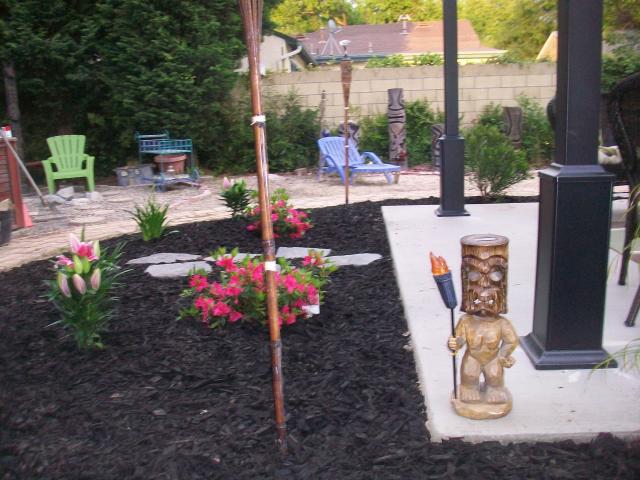 Vines along the back wall are growing back and 3 Boganvilles have been planted along the back wall to eventually give it some color...
A Japanese Maple took the place of a dying tropical plant on the left side and we plan to get another one.... An unused Arch was added to the right side for the Boganville trees to hopefully crawl over. And one of the 5 Tikis from the back has made its way over to the right side (out of picture) covering and old stump that couldn't be removed without destroying the walkway......He awaits some palms and trees that will come later....Much work remains.....
Trees still need to go in....a water feature some where down the road---a little stream perhaps....and eventually and outdoor bar...(one can dream )